The Art of Persuasion – Gauteng 2019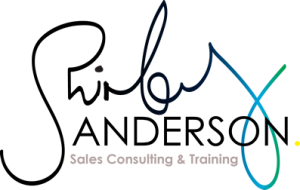 Recruiters of Gauteng – Are you ready to level up?
As recruiters today, we have many daily activities to execute as part of achieving our KPI's: Sourcing, Scanning, Matching, Assessments,and the list goes on and on.
– The question is: What is it that really sets a good recruiter apart from a great one? With technological improvements negating the need for the manual completion of many work tasks, which skills can recruiters develop to gain a competitive advantage?
– The answer: The core human fundamentals of influence are critical to the success of recruiters today and they always will be! Top Recruiters understand that Selling is and always will be, their primary role.
Join us and Shirley Anderson for this fantastic workshop, specifically tailored for you as a recruiter and exclusively available to Placement Partner clients.
Pretoria:
Date and time – 
20th February 2019 08:00 – 12:00
Venue – 
Alpine Attitude, 522 Atterbury Road,
Menlo Park, Pretoria.
Cost – 
R335 per person including brunch.
Johannesburg:
Date and time – 
22 February 2019 08:00 – 12:00
Venue – 
APSO, Unit H3, Isando Business Park,
Kempton Park. (Performance Room)
Cost – 
R335 per person including brunch.

Collaborate ~ Upskill ~ Learn ~ Share ~ Grow
Don't miss out on this unique opportunity. Give yourself, your team and your entire business the competitive edge and… Book your seats now!
Mail us today on support@parallel.co.za to confirm which venue and how many seats you would like to book.

https://www.placementpartner.com/wp-content/uploads/2018/08/Placement-Partner-recruitment-software-2437x557_logo-transparent-cropped-resized-1000x152_zero-padding.png
0
0
Placement Partner
https://www.placementpartner.com/wp-content/uploads/2018/08/Placement-Partner-recruitment-software-2437x557_logo-transparent-cropped-resized-1000x152_zero-padding.png
Placement Partner
2019-02-04 11:24:44
2022-05-26 13:48:53
The Art of Persuasion – Gauteng 2019