Placement Partner in proud partnership with expert Sales Trainer Shirley Anderson, are delighted to present you, our valued clients, with our latest series of breakfast workshops!
What is Storytelling??
FAST TRACK HUMAN CONNECTION, ENGAGEMENT AND INFLUENCE
In business, this is a valuable communication skill where, by framing the facts in a more relatable way, you are able to break through the unconscious filters of preconception. This tool allows your clients and candidates to connect with you and gain an understanding of the value you are offering in a much shorter time span.
Training Objectives & Learning Outcomes: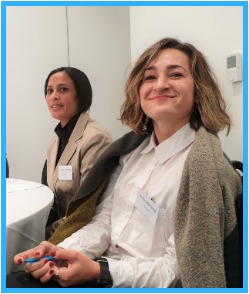 ~ Gain a practical understanding of how storytelling can impact your conversion rates.
~ Recognize and implement the key phases of great storytelling.
~ Masterfully craft your story, pitch or offering for maximum influence and effect.
~ Use storytelling techniques across the recruitment process.
Event Schedule:
19th February 2020 – Durban
18th March 2020 – P.E.
22nd April 2020 – Cape Town
20th May 2020 – Johannesburg
Time:
08:30 – 12:00
Venues:
To be announced.
Please note:
This event is by invitation only and attendance will be offered FREE OF CHARGE!
Please be so kind as to notify us if you are interested in attending one of these exciting events in your region.
We can't wait to see you there!

https://www.placementpartner.com/wp-content/uploads/2018/08/Placement-Partner-recruitment-software-2437x557_logo-transparent-cropped-resized-1000x152_zero-padding.png
0
0
Placement Partner
https://www.placementpartner.com/wp-content/uploads/2018/08/Placement-Partner-recruitment-software-2437x557_logo-transparent-cropped-resized-1000x152_zero-padding.png
Placement Partner
2020-01-28 08:18:14
2022-05-26 13:48:47
Strategic Storytelling Breakfast Workshop