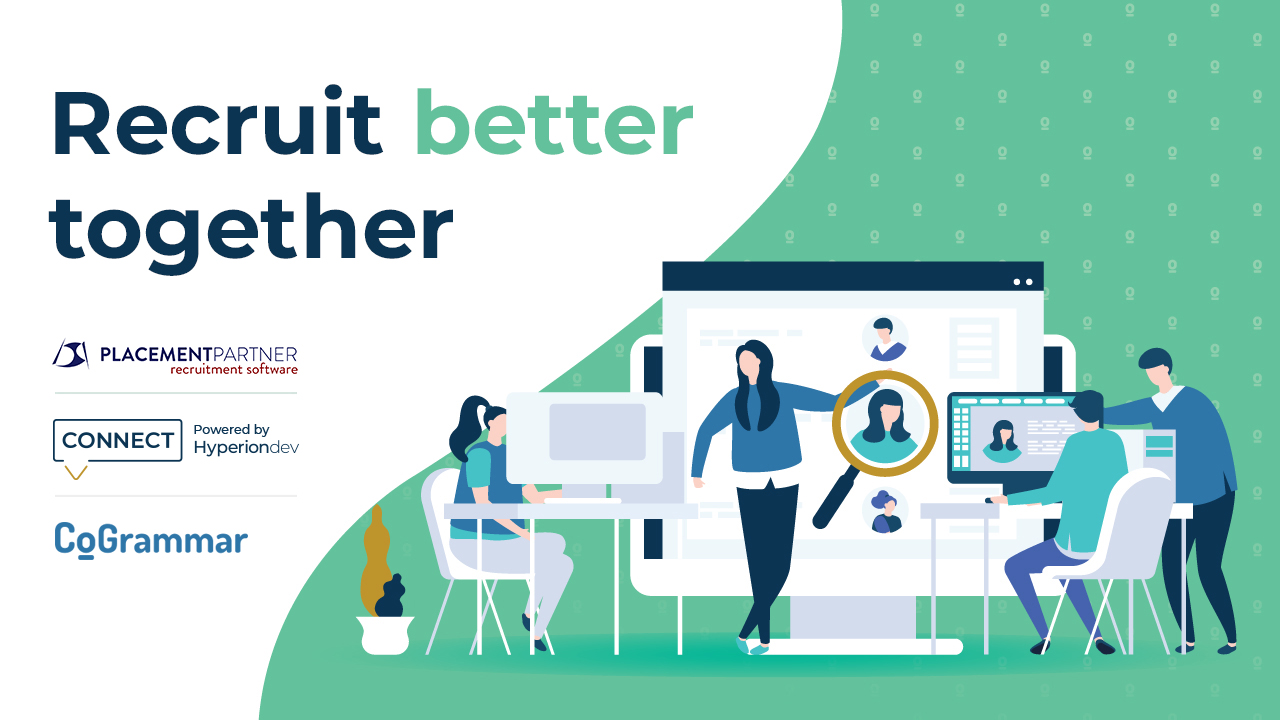 Looking to make more placements in Software Development? 
We are proud to bring you yet another special offer, exclusive to Placement Partner in partnership with CoGrammar.

We face an ever-growing challenge in finding and hiring highly skilled candidates in South Africa. Nowhere is this shortage more evident than in the tech space. To aid recruiters such as yourself, as well as the hiring managers you serve, we bring you the specialized services offered by CoGrammar.

We're extending a special offer from this innovative, international Edtech start up that would assist you in sourcing and technically assessing developers:
Technical Assessments – FREE TRIAL 
One sure-fire way to ascertain the true value of your candidate's abilities and set a client's mind at ease is with a practical assessment of their technical skills!

Start with a free consultation with a CoGrammar expert to conduct a needs-analysis.
The assessment process will be aligned with your requirements as well as your client's hiring processes to ensure the validity of the results.
You would have access to 10 free reviews on the online assessment portal.
An easy-to-understand report is provided to share with your clients.
CoGrammar also offers Technical Review and Live Interviews to assist in the screening and assessment of candidates in the Software Development sphere.
Developer Sourcing – 20% off
One of the biggest problems with sourcing highly skilled candidates in South Africa is that we're all fishing in the same pool!
With the CoGrammar group teaching developers how to code through their HyperionDev Coding Bootcamps, and offering specialized assessments for screening developers, it's hardly a surprise to hear that they have access to a healthy, and relatively untapped network of skilled candidates.

HyperionDev Connect
Between 80 and 100 qualified developers looking for new opportunities.
3-month guarantee period.
6 months of forum access to provide candidates with additional technical support.
Candidates are assessed for free as part of the interview process.
Easily understandable assessment reports are made available to you to share with your client.
A standard once-off placement fee of R25 000 is incurred, however, rates may be negotiated depending on the vacancy in question.
Placement Partner clients get 20% off!
Gain a clear understanding of the candidate's technical ability without experiencing disappointing submission drop-offs, buying into expensive testing software and wasting time on multiple interviews or review assessments.

To explore this opportunity further, get in touch with the ­CoGrammar­ team today!


https://www.placementpartner.com/wp-content/uploads/2018/08/Placement-Partner-recruitment-software-2437x557_logo-transparent-cropped-resized-1000x152_zero-padding.png
0
0
Placement Partner
https://www.placementpartner.com/wp-content/uploads/2018/08/Placement-Partner-recruitment-software-2437x557_logo-transparent-cropped-resized-1000x152_zero-padding.png
Placement Partner
2019-09-11 13:15:57
2022-05-26 13:48:49
Special Offer! Software Developer – Sourcing & Assessment