Streamline Your Candidates' Application Process
Our new application system allows your candidates to apply in a fraction of the time by recognizing their ID number and allowing them to use their existing profile to apply again.
No need to fill in the same application form over and over!
Here's how it works –
1. When candidates fill in their details on the initial application page, the system will pick up that their ID number already exists in your database.

2. This pop-up box will appear instantly, asking your candidate to provide a One Time Pin (or OTP) for security purposes.


3. They will receive an OTP via e-mail.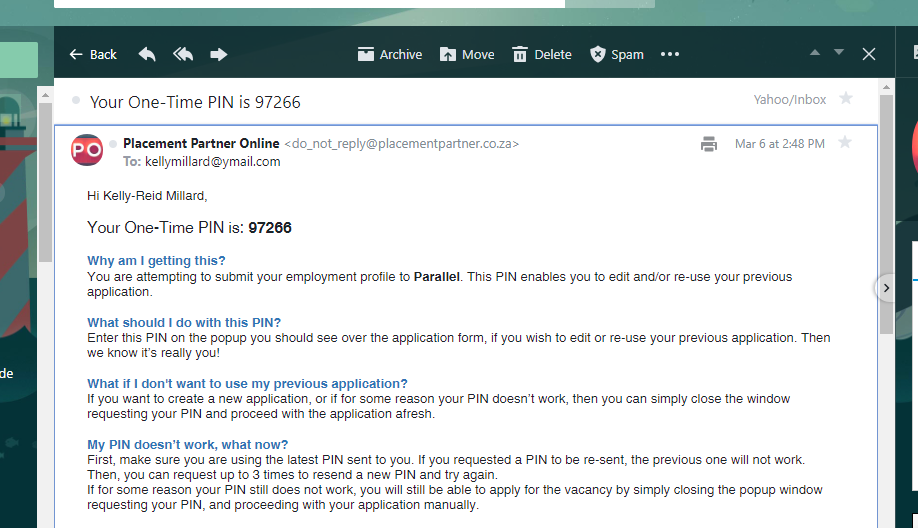 4. When they enter this pin into the pop-up box they will be given the following options:

5. Your candidate can then update their info or CV document or instantly proceed with the application using the info they previously submitted.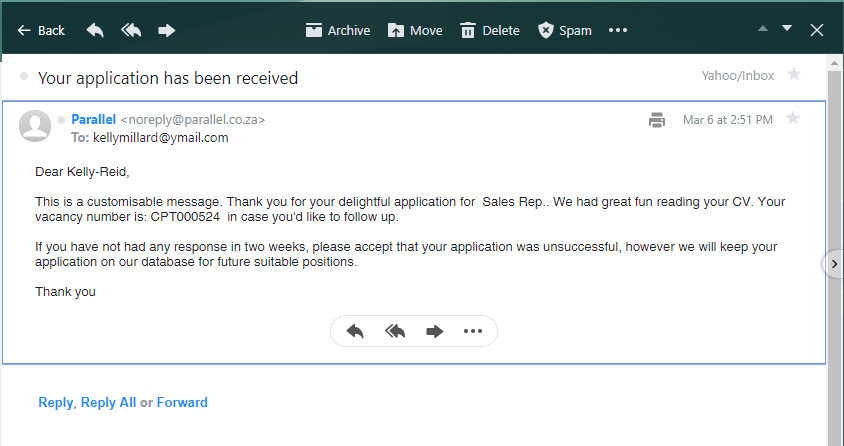 This feature is available to all Placement Partner clients at no additional cost. We'd like to encourage you all to implement this upgrade, improve your candidate experience and get those applications in FASTER!

Please contact Support or your Key Account Manager to request activation as soon as possible.

We look forward to hearing from you soon!


https://www.placementpartner.com/wp-content/uploads/2018/08/Placement-Partner-recruitment-software-2437x557_logo-transparent-cropped-resized-1000x152_zero-padding.png
0
0
Placement Partner
https://www.placementpartner.com/wp-content/uploads/2018/08/Placement-Partner-recruitment-software-2437x557_logo-transparent-cropped-resized-1000x152_zero-padding.png
Placement Partner
2019-03-06 15:53:15
2022-05-26 13:48:53
Streamline Your Candidates' Application Process