To our amazing recruiters out there. Today we would like to bring you a little "recruiter life-hack" that you can implement to stay on top of your daily activity.
Navigate to your Placement Partner System >> Client Module >> Clients

Next to each client contact you will find two icons worth noting.

The first is your:

Addition Icon – when you click on this icon it will give you a summary of all interactions that have taken place with this contact. So you can prepare your next interaction with them.

The second is your: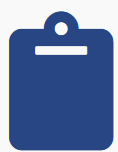 Clipboard icon – where you can now add a "Quick Interaction" and set your Reminders
Shirley Anderson, Head of Sales & Marketing for Placement Partner gives us a brief demonstration on how this might work for you in practice. And since she works with the system daily herself, she also gives one or two other top tips that make creating that rhythm of success much easier!