Dear Placement Partner family,

As the National Lockdown ticks over we'll be here to offer some motivation and positivity to help you stay in high spirits and make the most of your time. 


Preparing for the future – 

As we stand together to face this global threat it's important to remember that life WILL go on after we have won the fight. With that in mind, we have a few suggestions for how you can be prepared to hit the ground running as soon as your clients lift their hiring freezes. 

Ensuring that you have a great batch of candidates at the ready and remaining top of mind is a good strategy to follow. This shows your clients that even in trying times, your dedication and professionalism is enduring.

Check in with your quality candidates to assess their availability and keep them motivated. Many talented candidates may be out of work as a result of the pandemic and available for placement as soon as possible. The bulk SMS feature is a great option for reaching many candidates in a short period of time. 
Update their info on Placement Partner. Encourage them to use the downtime to get their profile up to scratch and learn some new skills too by means of short courses. (We have included some free resources for you to share with them below.)
Work on your Top Candidates List. Make sure your list is up to date and featuring the best talent you have to offer. 
Stay in touch with clients too. You can send them a motivational mail (feel free to use the resources from this one!) and include a link to view your Top Candidates List. Stay connected and ensure that your relationships remain strong.
When all of this is over, many companies will need to scale back up, especially those who have laid-off employees in a panic. Give them the assurance that you are still available to support them and that you are fully prepared to help them build their staff compliment back up with great talent as soon as they are ready.
Did you know?
You can search your client contacts according to their industries to streamline the process of sending industry-specific information on candidates, news and so on. Get in touch with your friendly Account Manager for a quick refresher!
Resources for your candidates:

Keep your candidates motivated to make the most of the lockdown by sharing some of these free learning resources with them –

EdX – https://www.edx.org/course
Coursera – https://www.coursera.org/

Future employers will be more likely to hire candidates who remained motivated and used the free time to be productive!
Resources for your clients –

Human beings are wonderfully adaptive and there are many companies, great and small who are innovating, which is both for the good of the cause and for the continuity of their operations. Here are some great examples to inspire us all!

From Bosch – https://www.thestar.com.my/news/world/2020/03/26/bosch-develops-corona-test-tool-to-detect-virus-in-under-three-hours

And Dyson – https://www.architecturaldigest.com/story/dyson-designs-ventilator-10-days-covid-19-patients
Or if you're sick of hearing about news about Covid-19, here is some news which is positive, interesting and unrelated!
https://www.sciencealert.com/here-are-10-good-news-stories-you-need-to-read-right-now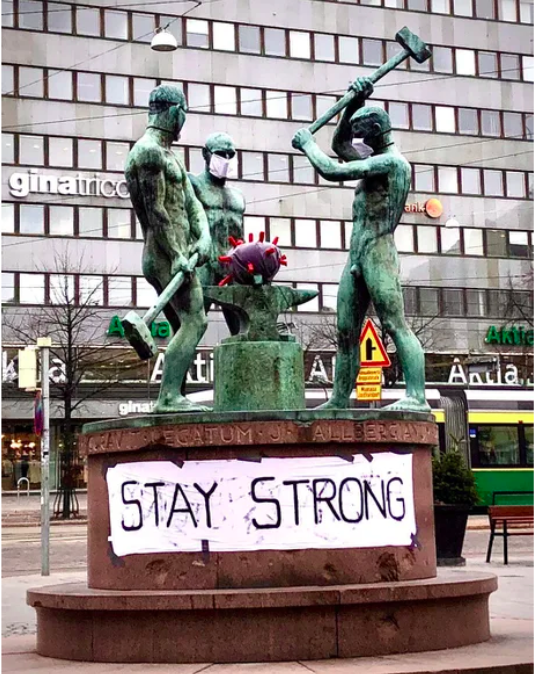 Keep your head held high and take it one day at a time. We will get through this together!

https://www.placementpartner.com/wp-content/uploads/2018/08/Placement-Partner-recruitment-software-2437x557_logo-transparent-cropped-resized-1000x152_zero-padding.png
0
0
Kelly Millard
https://www.placementpartner.com/wp-content/uploads/2018/08/Placement-Partner-recruitment-software-2437x557_logo-transparent-cropped-resized-1000x152_zero-padding.png
Kelly Millard
2020-04-01 08:29:14
2020-04-01 08:29:16
Isolation Inspiration!