L
earn how to set reminders within your Placement Partner account.
Navigate to your Placement Partner System >> Client Module >> Clients

Next to each client contact you will find two icons worth noting.

The first is your:

Addition Icon – when you click on this icon it will give you a summary of all interactions that have taken place with this contact. So you can prepare your next interaction with them.

The second is your: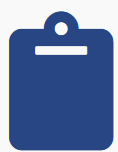 Clipboard icon – where you can now add a "Quick Interaction" and set your Reminders